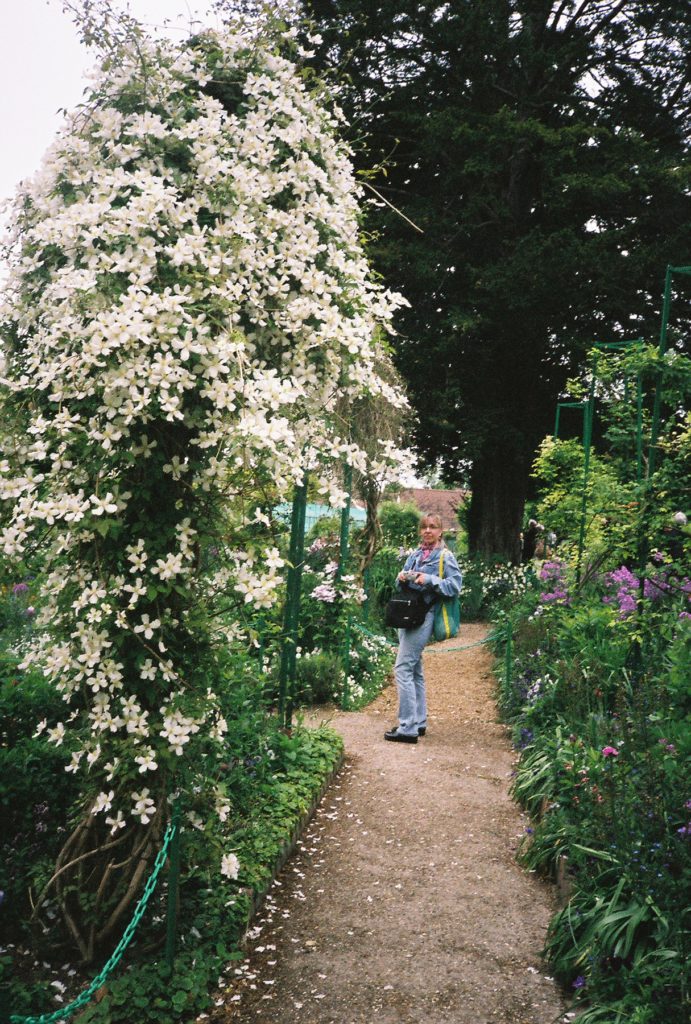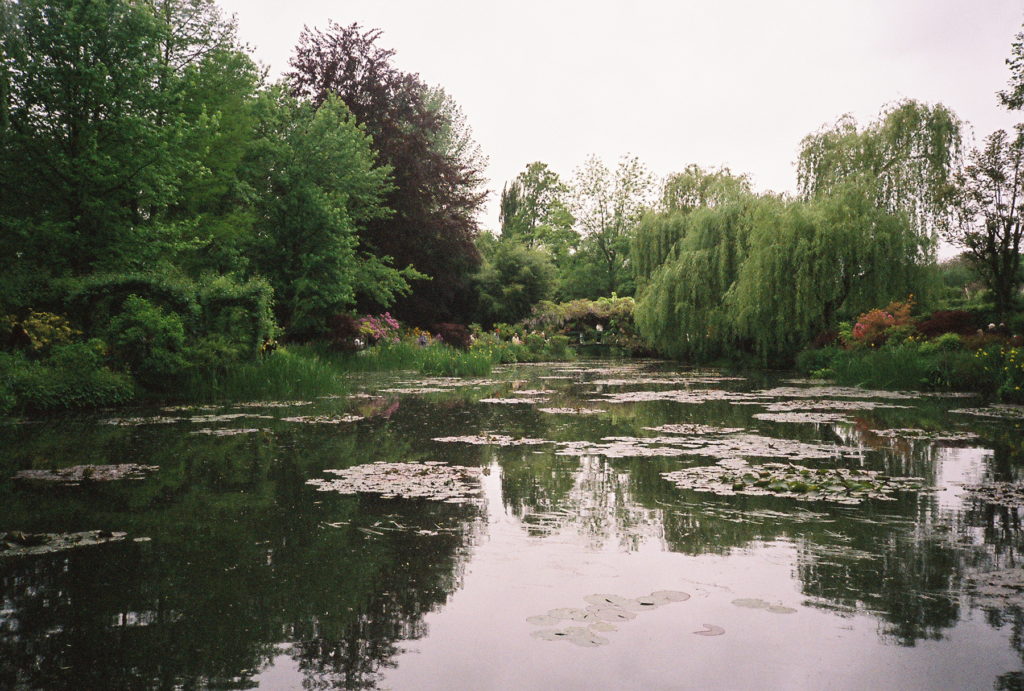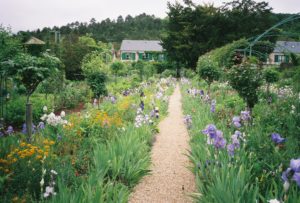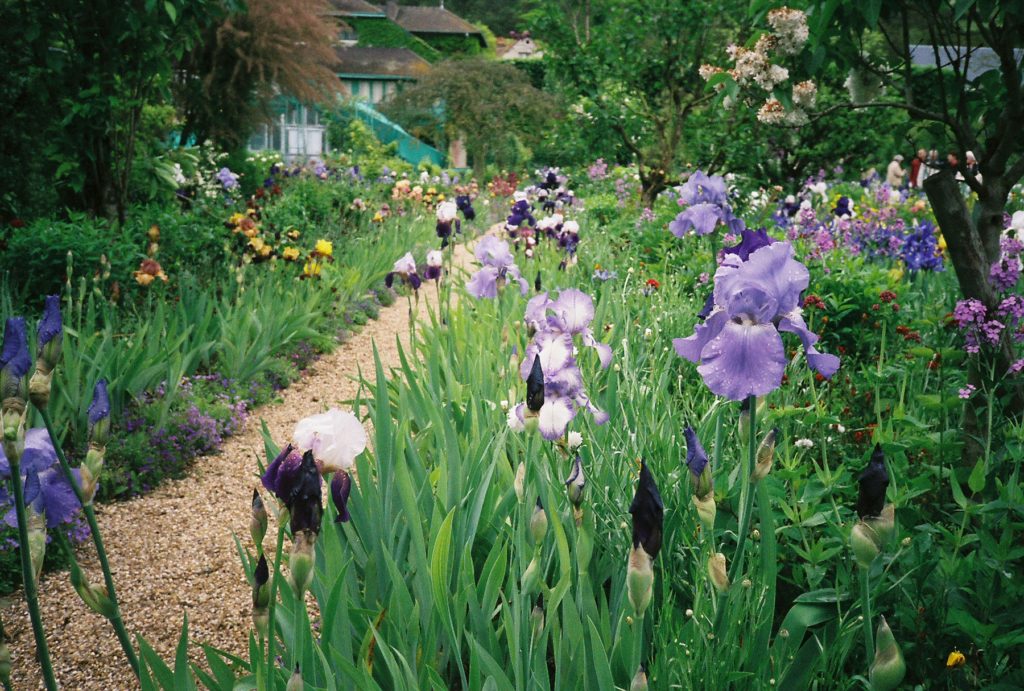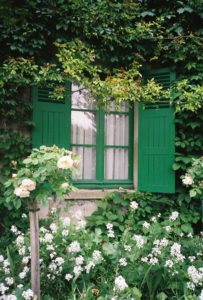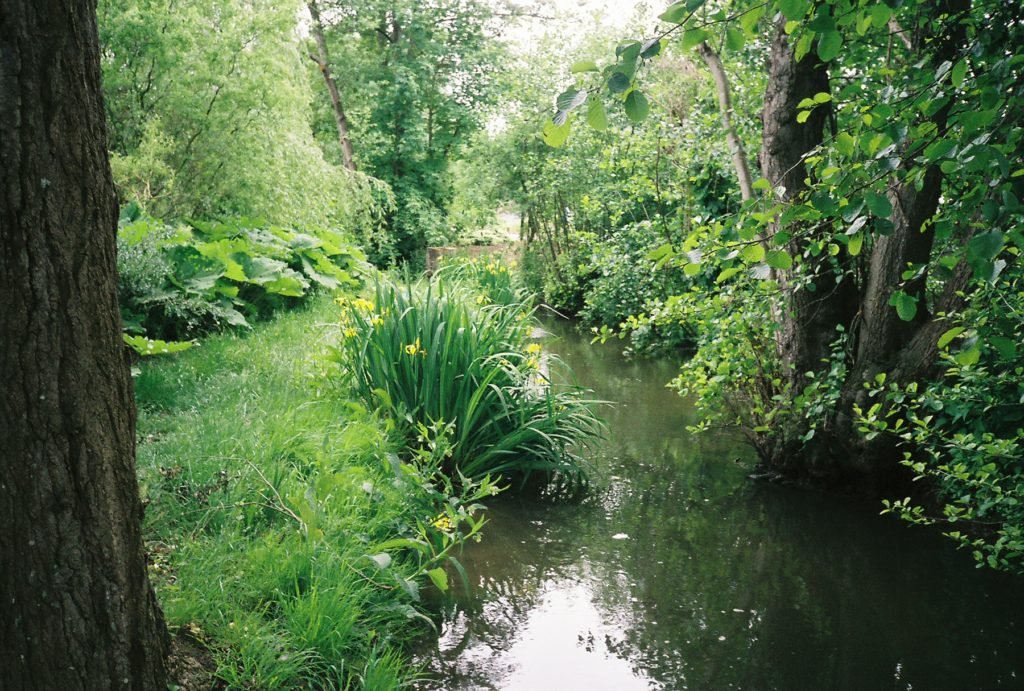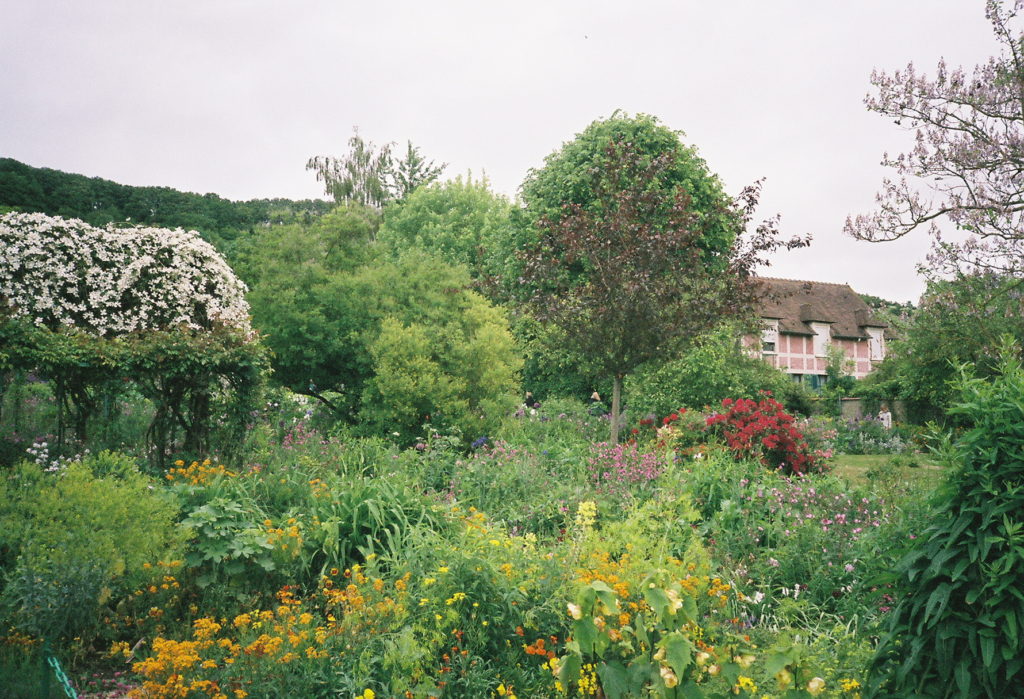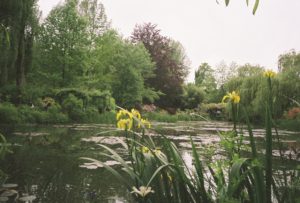 A visit to Giverny France and Monet's house and gardens was a reward that I never imagined would happen for me all those many years ago as an art student.  It was May and the gardens were in full bloom. I was on a small tour with my professor Margot Galt, who is also a poet and writer, with a group from Hamline University.
A tour inside the home revealed a large collection of fine original Japanese prints. The import into the French market of Japanese art greatly influenced the French Impressionists.
Although the day was overcast, the beauty of the gardens was inspiring. Giverny, France was a quiet haven, where I could imagine Monet enjoying a country life.
French art and culture has an influence on my art. To stand where the master Claude Monet stood and painted was a dream come true.