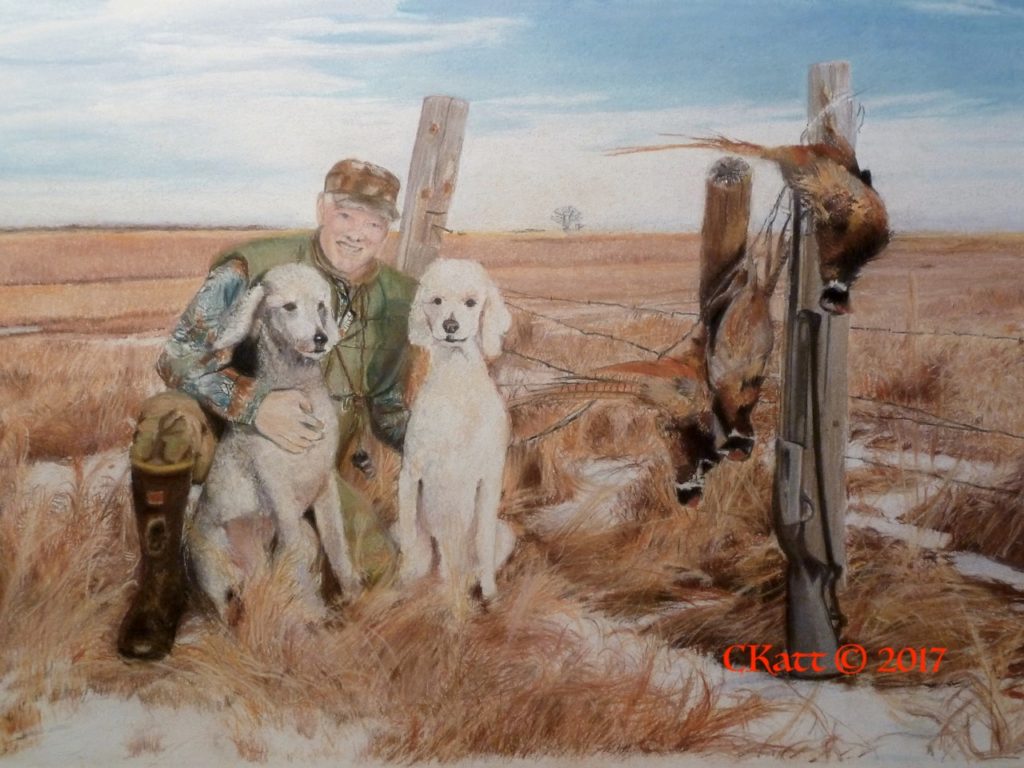 Having had a Standard Poodle, whose sire was a hunting champion, I was inspired by this photo of Gary Scovel and his poodles, Beau and Scout. Poodles historically are bird dogs. I contacted him and asked permission to use the photo, which his friend took. Standard Poodles are marvelous dogs with many fine qualities. The characteristic French style cut of their hair which is seen in show poodles originates in the hunting fields of France.
The hair (not fur) on there chest and joints protects them from the brush and cold water while hunting. Historically a ribbon holds their topknot and identifies the dog in the field to the owners by the color.
This work above combines pastel chalk and pastel pencil to render this scene of pheasant hunting. the portrait was inspired after I viewed an old Dutch Master painting of dogs with their owner.